No Get Rich Quick Scheme, Build a Website with Hard Work and Great Support!!!
Build Great Web Content and the Search Engines will Find Your Website
Would you like to build a website? Would you like to earn a living or some extra money? Would you like me to show you how?
Well actually I can't show you how but I can show you what organization can and will definitely point you in the right direction in order to build a website that works. Believe me I have been there with the Get Rich Quick schemes, the Ebay auction software, and of course the We'll host your website practically free, but once we hit you with those add-ons you'll think someone stuck you up without a gun.


Take a look at SBI vs.The Competition
I've worked for two major internet retailers who got a lot of traffic to their sites mainly because they were "branded", in other words potential customers already knew their name,their products,and have heard of their website. That simply is not going to work for you and I as people aren't looking for our names or websites (not yet anyway).
They are looking for information and great content. When I search for a subject and arrive to a website I make a quick decision if this website is providing me with the information I need or just something someone quickly put together to make a buck. That's how my previous websites were "Show Me The Money". But what you really need is the CTPM process. This is a true proven method which just makes sense. But I am sure that Ken the Founder of SBI can explain it better in his 2 1/2 minute video below.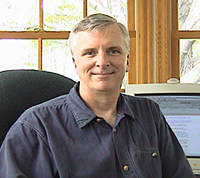 I must have tried to build a website with about 4 different website hosting companies as I am not a computer guru or know anything about website design, they were mainly the copy and paste type of sites. There is nothing wrong with this type of site as they looked good but the only traffic I received I paid for i.e. Pay per Click and the bottom line is with no worthwhile content, no traffic, no customers , no ching ching.
There was no guidance, no real support, and definitely no success. I had been looking at the SBI (Site Build It) website for over 2 years. I read some negative reviews about SBI, but their official site build it scam reply made me realize it was just a big spam attack on their company.
Then, I signed up for a few of their Free (links for Free Courses) courses which were better than any course I ever paid for, and read the areas of their website that they would allow me to without being a member. I particularly paid attention to the percentage of SBI websites in the top 1% of websites and SBI member testimonials. SBI shows you the Results that the other supposedly FREE Website Hosts just don't because they can't!!! The price for the SBI membership is $300 for the year with a Money Back Guarantee, thinking that this was a steep price it took me awhile to commit. Not realizing that I was paying the same monthly fee for a website host that was not giving me a thing.
As my wife was shouting "Why don't we pay half now and half later" I emailed a member of the SBI family (which I am proudly a member of) and was able to ask him questions that concerned me. After I received the email back I told my wife "Now or Never" purchased SBI to build a website and haven't looked back.
It costs nothing to take a look, even if you don't purchase the program the Free Courses will be an important addition to your website building knowledge. Take a look at the Free Netwriting Course!!!
Check Out the Free Affiliate Masters Course while you're here!!!!!


There are great opportunities for WAHM's Work at Home Moms. This would be a awesome addition for your already established Home Business or new Business Venture and want to add a content based website. There are a number of WAHM's in the SBI community, so there will be a lot of SBI members and Forum members to assist you.
Now the most important part of building a website to me would be the ability to work from home. I remember being unemployed at one time because of job instability. I was able to be home with my son who was 10 years old at the time and for whatever reason was having behavioral problems in school. My other son who was 15 was going to one of the top schools in Philadelphia and was having academic challenges beyond belief.
It was at this time that I could honestly say that I was happy to be home as I was able to help them get back on track. They also enjoyed me being around in the morning cooking breakfast, helping with assignments, etc. And believe it or not I loved being able to be there for them and hope that my website(s) will afford me this opportunity. Needless to say my now 13 year old is an Honor Student and my 18 year old is a sophmore in college.
Wouldn't you enjoy working from home, being able to take off when you like with laptop in tow? Or just build a site about something you are passionate about and be able to earn some money at the same time? If you answered yes check this out!!!! I do understand that some small business owners love the idea of having a website to increase sales and internet awareness of their businesses but don't have the actual time to commit to a project of this type. SBI has a Certified Webmaster Directory to either assist you with building your website or helping you with website design. These webmasters will not only build a beautiful website but also a functional one.
After visiting the website and checking out the free courses you will agree with me the information and support are unequal in this industry. I can sincerely say if I did not build a website the information would have been well worth the investment.
It costs nothing to take a look, even if you don't purchase the program the Free Website Courses will be an important addition to your website design knowledge.
Official Google Cash 3rd Edition. Google Cash Is Back!